No matter how stylish your flip flops may be, there's something inherently more elegant in a closed-toe shoe. With the Swims Loafer, you can go from a country club lunch to a neighborhood pool party without the trouble of a costume change.
As stylish as a traditional loafer, the Swims Loafer is waterproof, has superior grip on slippery surfaces, ventilating gills for durability, and anti-bacterial mesh. Available in six colors, the über-functional Swims loafer is a must-have item for any sartorially-minded fellow who enjoys the great outdoors.
And we all know that versatility equates to travel-friendly. Toss these in your backpack for a camping trip or into the luggage for that Caribbean escape. Let the ladies fill up their baggage weight quota with tons of spare shoes; you now have a go-to for any casual excursion that might pop up.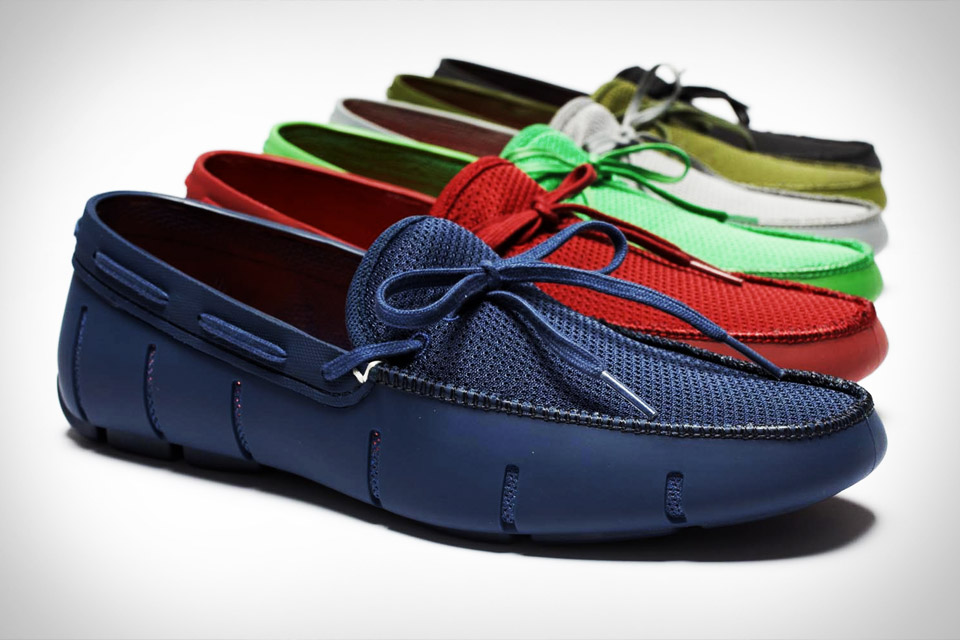 In water or on dry land, these are sure to make a splash.
For more styles and to shop, visit www.swims.com.