Cucumbers are a summer staple for their refreshing flavor, high water content and hydrating capabilities. Of course, salads and fresh summer vegetable plates are not the only place you will find them. The cucumber is a classic cocktail compliment (and garnish), particularly for gin. So it should come as no surprise to gin lovers that Hendricks—the unique gin with a cucumber aroma, bottled in an unmistakable black medicine jar—is the preferred gin for cucumber themed cocktails. 
While Hendricks unique cucumber infused essence (it is the only gin that utilizes the essence of cucumber in its distillate) may not be for everyone it's unquestionably a great match for cucumber themed drinks such as the summer classic Pimm's Cup. The season-long embrace of summer's most refreshing ingredient celebrates the cucumber as the defining flavor of this unusual gin; its cocktails intended to be served ONLY with the glorious cucumber and never the perfunctory lime.
A few quick cucumber (and Hendricks) facts:
– The cucumber is a FRUIT, not a vegetable
– Cucumbers are 95-96% water and aide in hydration
– The peel and seeds are the most nutrient-dense parts of the cucumber. They contain fiber and beta-carotene, a form of vitamin A
– Hendrick's is partial to English cucumbers, thanks to their shared UK heritage. English cucumbers vary from common cucumbers in their size (longer and leaner), seeds (tinier) and ever so slightly in their flavor (a bit sweeter)
– The cucumber as a cocktail garnish is widely known and accepted, most typically associated with gin or vodka cocktails. Many do credit the Pimm's Cup or Pimm's No. 1, which utilized the cucumber as its garnish (created by bar owner James Pimm in the mid-1800s) as the innovator who utilized the cucumber in a glass
4 cucumber cocktails to make this summer:
Cucumber Basil Smash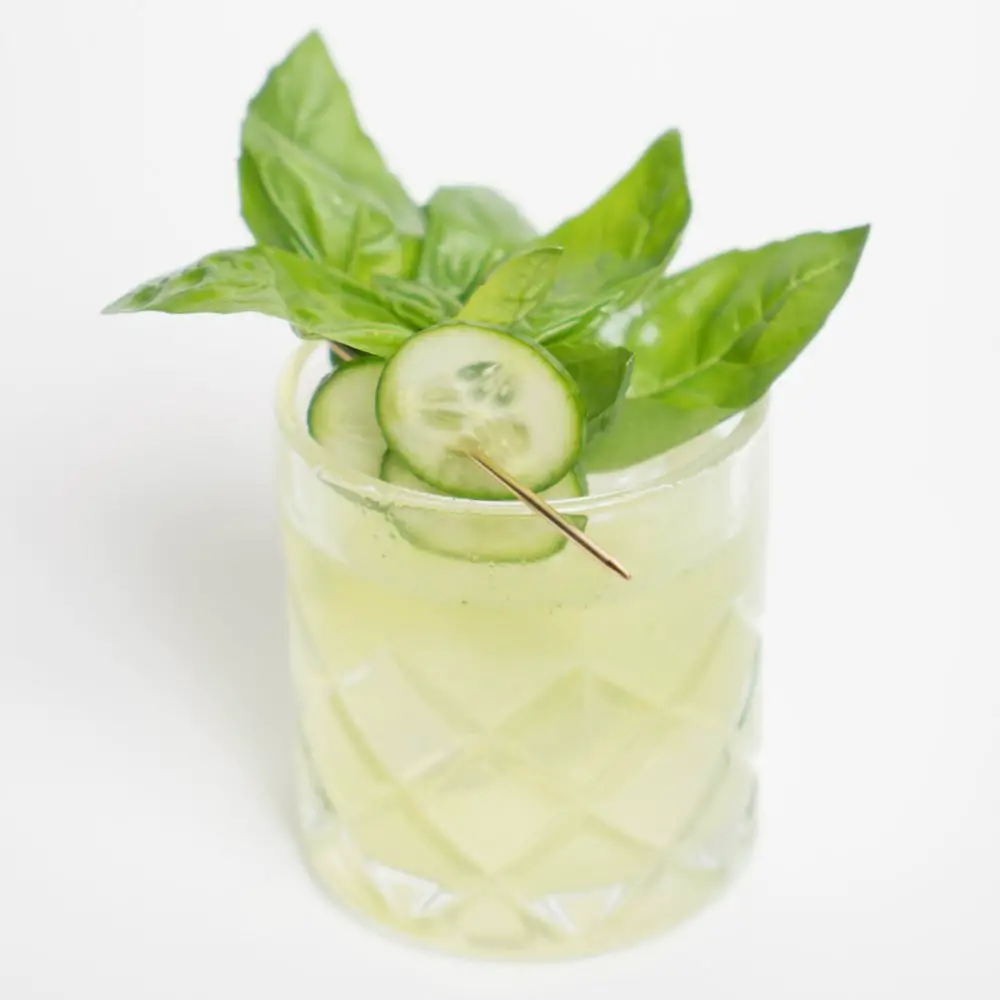 1.5 parts Hendrick's Gin
.75 part fresh lemon juice
.75 part simple syrup
One small bunch of basil (3-5 leaves)
3-5 cucumber wheels
In a mixing glass, muddle basil, cucumber, and simple syrup. Add Hendrick's Gin,
lemon juice, and ice. Shake well and fine strain into an iced double rocks glass. Garnish
with a bunch of basil and a cucumber wheel. Consider also muddling seasonal berries for
a flavourful variation.
Lady Grace Drummond Hay
1.5 parts Hendrick's Gin
1 part chardonnay
.25 part citric acid
.25 part simple syrup
1 dash orange bitters
Combine all ingredients over ice and stir to chill.
Hendrick's Gin & Tonic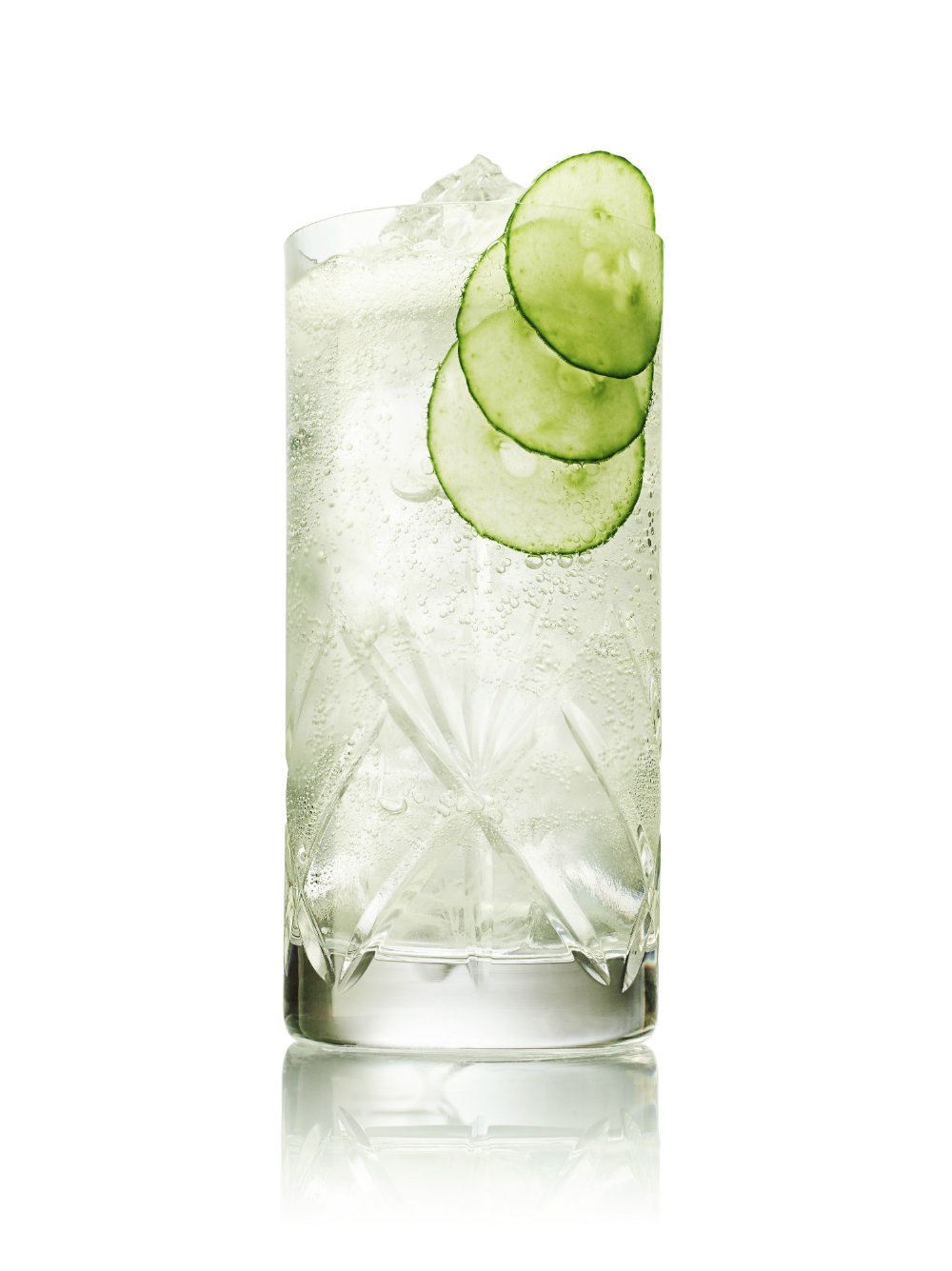 2 Parts Hendrick's Gin
3 Parts Tonic Water
Fill a high ball glass with good cubed ice.
Combine all ingredients and give a gentle stir.
Garnish with 3 thinly sliced rounds of cucumber
Hendrick's Cucumber 75
1.5 parts Hendrick's Gin
.5 part fresh lemon juice
.5 part simple syrup
3 English cucumber wheels
Dry sparkling wine
In a mixing glass, muddle cucumbers and simple syrup. Add Hendrick's Gin, lemon juice, and ice. Shake well and fine strain into a flute. Top with sparkling wine and garnish with a cucumber ribbon or wheel.